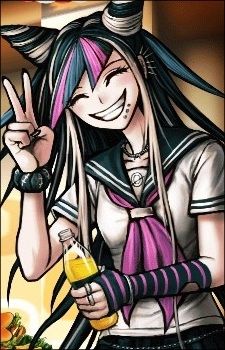 Hewwo!
My name is Bubble-Blitz, or Bubble for short. I'm one of the three admins from this wiki, along with OrchidSomnium and Riku, and while you probably find me editing less than them, you're welcome to ask me for help anytime you want! I answer pretty quickly.
What can I do for you?
Check your pages, to make sure they don't break the rules or just give some suggestions to improve them;
Write character appearances, since some find it hard;
Pixel sprites (See below);
Help you around if you are new to the wiki and doesn't know how to edit properly;
Simply chat! Just send me a message and you get a new friend!
Pixel Sprites Requests
I'm usually the one here who makes pixel sprites for stories, via request, of course. If you want, simply request via message wall and I'll be done with it, I might take some time if I'm having personal problems. Here is a example of one of my pixels:
Favorite Characters
Aoi Asahina
Celestia Ludenberg
Hifumi Yamada
Sakura Oogami
Kiyotaka Ishimaru
Mahiru Koizumi
Mikan Tsumiki
Akane Owari
Ultimate Imposter
Ibuki Mioda
Tsumugi Shirogane
Tenko Chabashira
Korekiyo Shinguji
Kaede Akamatsu
Himiko Yumeno
Monophanie
Despised Characters
Nagito Komaeda
Kokichi Ouma
Shuichi Saihara
Maki Harukawa
Community content is available under
CC-BY-SA
unless otherwise noted.